About Us
At Really Good Pets LLC, we offer In-Home Training, Private and Group Classes at our location in Norman on Indian Hills road and Porter/Sunnylane. We specialize in the positive reinforcement methods and excel in communicating to humans. When we teach in-home sessions the curriculum is NO different than a group class. The only difference is that your dog is in its natural environment and the Trainer can at times see more of the destructive behavior.
Rest assured that Really Good Pets and the dog trainers are knowledgeable, ethical, kind, and friendly. We are here to make your life less stressful. We are members of the Association of Professional Dog Trainers. Really Good Pets Dog Trainers are registered C.L.A.S.S. Instructors and can guide you through the B.A., M.A., and Ph.D. levels of training. We also offer American Kennel Club Canine Good Citizen (AKC CGC) classes for those that wish to do therapy dog training.
We love dogs and enjoy seeing when that special bond between you and your dog clicks. Sometimes all it takes is just a few tweaks here and there for you to get the solution you need. We can't wait to meet your dog!
Come see us at our new location! From Norman, go north on Porter till you just cross over Indian Hills intersection.  On the left, a few feet north on Sunnylane, there will be a small road called Opportunity Drive.  Turn left there and we are on the left side.  Number 198.  We also have a large Really Good Pets sign above our door.  Coming from Moore, go south on Sunnylane, just shy of Indian Hills road, on the right will be Opportunity Drive.  Turn right and we are on the left, number 198.
Parking: You may park on the gravel parking lot area where it states "No Parking Any Time".  Be sure to put something red on your dashboard.  Yes…literally anything red on the dashboard.  This will keep you from being towed in the event there is a large sporting event.
Address: 198 Opportunity Drive Norman, OK 73071
Phone: 405-353-0015
We also offer in-home dog training to the following areas: Norman, Moore, Noble, Oklahoma City Metro, Edmond, Choctaw, and Blanchard areas.
---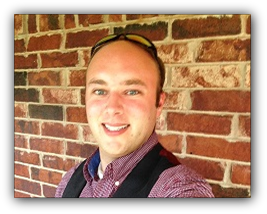 David Hallum BA
Owner and Dog Behaviorist
David apprenticed with a dog trainer for 3 years and has been training dogs for over 15 years. He is a member of the Association of Professional Dog Trainers. Committed to providing the most effective solutions to his clients' dog training needs, David avidly pursues ongoing continuing education and professional development by attending several seminars per year and keeping current on all industry literature. David puts clients first and is well respected and referred to by Thunderbird Vet Hospital, University Animal Hospital, Carey Pet and Home Care, and Safe Haven Animal Rescue Group. When not helping clients to enjoy easier lives with their canine companions, David enjoys volunteering with his dogs Rowdy (Jack Russell Terrier) and Max (Yorkshire Terrier) by providing dog-assisted therapy.
---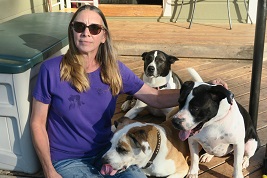 Kathleen Roberson, CPDT
Dog Trainer
Kathleen took early retirement to do what she loves, which is work with dogs and animals. Kathleen is a graduate of Animal Behavior College as a Certified Pet Dog Trainer(CPDT). Kathleen has a love for Shelter/Rescue dogs, which her dogs are. She enjoys finding all the good in things that others have cast aside. Kathleen believes all dogs deserve a chance to find that forever home. Kathleen is a positive reinforcement trainer. Kathleen's philosophy is people don't care how much you know, until you show how much you care.  In her spare time she works with her own dogs and is working to have a small self-sustaining farm with her husband.
---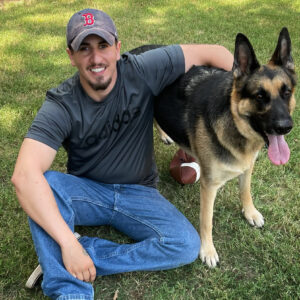 Michael Harper, Certified AKC Evaluator
Dog Trainer
Michael comes to us with experience in Urban Search and Rescue Training, qualified in USAR and NASAR, and is a certified AKC Evaluator.  He has a passion for all dogs but especially for his beautiful German Shepard "Kimber".  Michael believes in positive reinforcement when interacting with your pet(s).  He loves working with canines and their owners to ensure a great experience for both dog and owner.  Having lived in Mexico for two years, Michael is also fluent in Spanish.  When he isn't going the extra mile for your dog, you could find Michael spending time with his own dog, working out in the gym and reading books on dog behavior and training. He also enjoys hunting and fishing, gun competitions, hiking, and backpacking.
---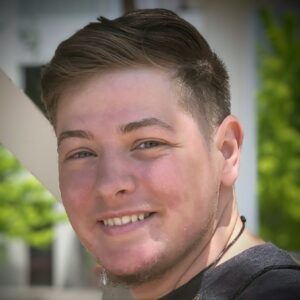 Aiden Lundy BA
Dog Trainer and Behaviorist
Aiden graduated from the University of Kansas with a bachelor's degree in Applied Behavioral Science and has been training dogs professionally since 2015. He enjoys strengthening the communication between humans and their dogs and is committed to providing the most current training possible for the best results. Aiden has attended many conferences to continue his education, including Clicker Expo and the Aggression in Dogs Conference. In his spare time, he loves working with his American Staffordshire Terrier, Honey J.
---
Want the best for your dog?
We take a different approach than the traditional, we use only positive reinforcement and we specialize in teaching the human. Once you know how to use your commands, we won't leave you hanging. We have many years of experience and graduated hundreds of dogs. We haven't met a dog we didn't like, so let us meet yours!
Where do we train dogs?
We provide dog training in Norman, OK. We also provide dog training in Moore, OK, Midwest City, Oklahoma City or OKC greater metro, Del City, Bethany, Noble, and surrounding areas at NO additional charge. We cover additional cities and communities for a minimal fee, contact us today to find out if you are included in our service area!