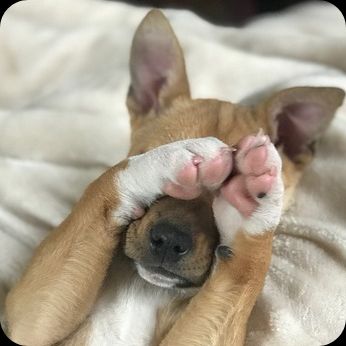 Puppy driving you crazy with pottying in the wrong places? We've been there. Potty training can be a messy business. Enjoy these three tips to help you get started. They may be just the ticket to getting you and your puppy back on track.
---
Location, location, location!
Where do you want your dog to go potty? Wherever you decide, make sure to reward them while they are in the spot. Don't wait till you go back inside the house or get to the kitchen where the cookie jar is. Take treats with you and reward in the right spot!
---
Timing
Consistency is key. Do you know your dog's potty schedule? Keeping a potty log of accidents with location and time mentioned can help you start to understand a pattern. If you can figure out when your puppy needs to go, it's easier to get them to the right spot before they find the wrong one.
---
Signaling
Once you've taught your puppy where to go, teach them to let you know they have to go. Some puppies do this by going to the door, but unless you're watching them like a hawk, it can be hard to notice this. Try teaching your puppy to ring a bell and pair it with going outside to do their business. Pretty soon, they might start ringing it without you to let you know it's time to go.
---
Need more tips and help? Shoot us a message! We can curate a potty training plan for you through our private training.
Want to be the first to know about our events and training tips? Sign up for our emails here!